Check out this comp from the guys and gals of Brazilian Beat Brooklyn: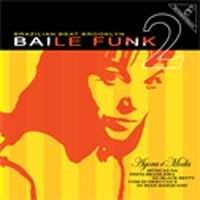 It's a great mix CD featuring all the rare true Brazilian funk and samba rock you'll ever need. I love to break it out at Mood Mosaic on a cold Boston night to remind everyone that summer is still a season in New England. We're hoping one day that the people behind Brazilian Beat Brooklyn will come to Boston to guest DJ at Mood Mosaic.

For more info on the music, the DJs, the night, and where to purchase the album go to http://www.brazilianbeatbrooklyn.com.